CARSTEROIDS
Let's get the ball rolling... v1.0 is live!
---
Hi pilots,
after several months of Early Access the version 1.0 is finally live. Your feedbacks and bug reports have greatly helped to build the full release of Carsteroids. Thank you very much.
But that's only the start! The game will receive constant support for the time ahead. So please keep sharing ideas and feedbacks... my ears are always open.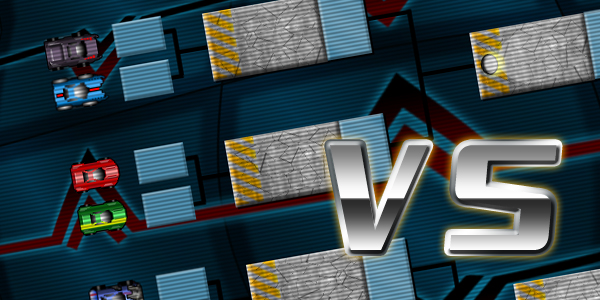 The main addition of this release is the Tournament Mode for the Vs single player: now you can play "carball" against random CPU opponents and win tokens.
Obviously there are also minor additions, you can read the full changelog for details.
Hope you'll enjoy the car adventures on the Asteroid belt.
Game on!
Full changelog (v1.0):
- Single player Versus tournament added.
- Added "practice" option in Vs mode.
- Arcade ladder added (plus new sound).
- Updated description of the game modes in the title page.
- Random rain effect with altered car controls.
- Statistic page updated.
- Default leaderbord updated.
- Bugfixing.
Previous changelog (v0.999z):
- Added leaderboard music.
- Updated background for the 5th ending.
- New music for the 5th ending.
- Extended the music lenght for the 2nd ending.
- Steam community guides updated.
- Release trailer is online.
- Bugfixing.